International conference
Systemic Family Therapy that works: evidence and creativity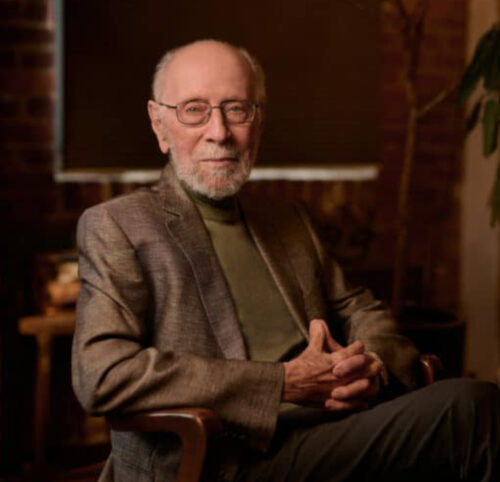 An event of particular importance in the systemic field, which will see the presence of Carlos E. Sluzki, historic pioneer of Systemic Family Psychotherapy, to whom a tribute amply due will be reserved for his 60-year career.
Together with Donald Ransom, Carlos was the unforgettable author and editor of the book "The Double Bind. The genesis of the relational approach to the study of the family", the text that more than any other has been able to document the historical path and validate the scientific credibility of the double bind theory. A volume which, in substance, represents an important antecedent of the aims and spirit which animate this international conference!
In fact, the International Conference was born not only to establish a temporal bridge between the past and the future of Systemic Psychotherapy or to allow the connection between different ways of understanding the clinical applications of this perspective in different populations and cultures.
The International Conference was born also and above all from the now widely shared need to initiate and consolidate a decisive turning point in systemic practices, in full respect of an ecology of the body, mind and wider systems.
The respect that this ecology requires towards living systems and their belonging contexts imposes, on an operational level, a decisive turning point that can make it clear to those who manage health and social policies how relevant and, at the same time advantageous, it is to invest in a new systemic understanding of complex traumatisms and psychic distress in general, adopting effective systemic interventions that are consistent with this understanding.
Starting from these motivations, the founding objective of the International Conference is to draw the attention of systemic clinicians to an aspect of vital importance for the future of a perspective which, if it neglects scientific evidence, risks reducing, as has often happened, the impact it deserves to have on the academic community and on mental health care policies.
How to enter this area with the necessary empirical authority is a question that has already begun to be answered with the Handbook of Systemic Approaches to Psychotherapy Manuals published by Mariotti, Saba and Stratton (2022).
Following this path traced by the Handbook, also through a new editorial project that will be its natural continuation, the International Conference will be the setting for a further commitment supported by a large number of unpublished and authoritative national and international testimonials, which will be made fully appreciable thanks to the simultaneous translation.
These are contributions and proposals that aim to bring together and integrate evidence with creativity to which systemic therapists have always recognized a role of not negligible importance.
The remarkable participation of leading national and international personalities in the field of Systemic Family Psychotherapy and the quality of the presentations committed to demonstrating the feasibility of this integrative project through an extraordinary number of effective clinical examples, guarantees participants the value of an uncommon educational experience.
A demanding challenge to compete with the most advanced frontier, that of demonstrated efficacy, but not for this without its interactive vitality, which the more mature forms of system thinking and system acting must and can develop.
Program
INTRODUCTION TO THE CONFERENCE THEMES:
Fabio Bassoli, Camillo Loriedo, Mauro Mariotti, Luisa Martini
Chair: Mauro Mariotti
INVITED ADDRESS: Luigi Cancrini
The contribution of family therapy to the development of psychotherapy and a new way of reflecting on the very concept of illness and mental health.
Discussion
Chair: Camillo Loriedo
INVITED ADDRESS: Maurizio Andolfi
Giving families a voice to evaluate outcomes: from medical model-based evidence to people-based practice evidence.
Discussion
Chair: Fabio Bassoli
INVITED ADDRESS: Carmine Saccu
From Moscow to Vladivostok. I get off the train… The new scares?
Discussion
Chair: Luisa Martini
INVITED PRESENTATION: Daniela Tortorelli
Relational systemic psychotherapy on the road, between new needs and effective stories
Discussion
KEYNOTE ADDRESS: Peter Stratton (UK)
Roles of manuals in generating creativity and research evidence
KEYNOTE ADDRESS: Umberta Telfener
The collaborative therapeutic relationship: procedures and process
Discussion
CLINICAL CONTRIBUTIONS
Valeria Pomini: Bonjour tristesse: Manual of systemic therapy with families of children and adolescents diagnosed with depression
Enrico Visani: Prepare-Enrich – A structured path for couples
INTRODUCTION: Valeria Ugazio
LECTIO MAGISTRALIS: Carlos Sluzki
Mapping the maps: Evolution of (my) models over the past 60 years.
DISCUSSANT: George Saba: One of a thousand glorious gardens cultivated by Carlos Sluzki: A story of dancing between map and territory
Systemic Family Therapy that works project
SESSION ONE
Chair: Peter Stratton (UK)
Systemic family therapy that works (International contributions)
Cigdem Alper (Turkey): Update of a model of systemic clinic in Turkey-after the heartquake
Athena Androutsopoulou (Greece): Who is to gain from Virginia Woolf? Psychobiography as a creative tool in psychotherapy training
Ulf Axberg (Sweden): Restraint or support: the function of manuals in psychotherapy
Elena Ceuca (Romania): Update of trainee-focused training: a second order approach in the making of therapists
Alicia Moreno (Spain): Guidelines for including a gender perspective in systemic therapy training programs
Mauro Mariotti (Italy): Thanks, creativity: Evolution of DAN model from prevention and therapy to business context
Dubravka Trampuž (Slovenia), The symphony of voices; the manual as a safe frame for a creative personalized therapy
Valeria Ugazio: Is it really better for couples to understand each other? A study on semantic cohesion and conflict in couples
SESSION TWO
Chair: Carlos Sluzki
Systemic family therapy that works (National contributions)
Fabio Bassoli: Creativity and Rigor together to make systemic psychotherapy effective
Camillo Loriedo: Advancements in a manualized systemic family therapy training program
Andrea Mosconi: "If you can describe what you do… You can even change it!" . The advantages of maualization in the integration of therapeutic narratives: a protocol of integration between Systemic Therapy and EMDR
Rita Costanza Sabatini: The sun and the sunflowers. The family therapy and learning disabilities,a world yet to be understood
Iva Ursini: Results from follow up in a public service of couple and family therapy
SESSION THREE
Chair: Mauro Mariotti
PANEL: If and how is it possible to combine evidence and creativity in systemic therapy
Katia Charalabaki (Greece): Family therapy training in the Greek public sector or a new theme: Old age: experiential and historical approaches
Robert van Hennick (The Netherlands): Cocreating fluid manuals, navigating and learning in complex situations
George Saba (USA): Imagination, Rigor and the Epistemology of the Sacred in the Education of Systemic Physicians
Chair: Camillo Loriedo
Round Table: Systemic Family Therapy Toward the Future
Gianmarco Manfrida: Dwarfs on the shoulders of giants? Past, present and possible future of relational-systemic-family therapy
Andrea Mosconi: Re-reading therapeutic processes and monitoring change: two crucial issues for the future of systemic family therapy
Luigi Schepisi: Has the future already begun? Some perspectives for systemic research and psychotherapy
Carlos Sluzki: Minuchin's "voices" and the voice of Minuchin
Valeria Ugazio: Be Stupid
PANEL: INDICATIONS FOR THE PROJECT AND FOR THE BOOK "FAMILY THERAPY THAT WORKS"
Peter Stratton, Camillo Loriedo, Mauro Mariotti, George Saba, Carlos Sluzki
CONCLUSIONS
Fabio Bassoli and Luisa Martini
Method of use
On-demand courses consist of recorded video lessons. Once purchased, you will find it available in your Reserved Area and you can follow it as many times as you like for 12 months from the date of purchase. From desktop, tablet, smartphone.